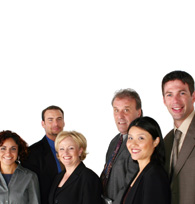 Founded in 1989 as a private consultancy.
Incorporated as Allegratek in 2004.
Headquartered in New York City.



Mr. Meyer is an internationally recognized expert in employment screening and handwriting analysis, consulted by individuals and corporations in the United States, Europe, Asia and Israel.

Mr. Meyer brings to his profession a rich background in literature, philosophy and religion, including a University of Michigan BA and University of Chicago MA in English Literature, and creative writing training from Harvard University. After finishing university, he was a journalist for the Detroit News.

Ordained as a rabbi in 1982, he opened a highly successful adult education program in Potomac, MD, outside Washington, DC. In addition, he taught classes on Capitol Hill, and was consulted on moral issues by the White House and a number of U.S. Senators.

Mr. Meyer has studied ethical texts with top American corporate leaders as well as popular entertainment figures, including CNN's Larry King and Noah Wyle, star of NBC's "ER." A captivating motivational speaker, he has addressed numerous corporate audiences, including Sony Corporation.

Mr. Meyer completed his formal training in handwriting analysis in 1989, while he was a rabbi. Corporations and educational institutions soon approached him for help with employees and students who were having difficulties performing effectively. Before long, Mr. Meyer, a member of the American Association of Handwriting Analysts, was helping in the hiring process.

As handwriting analysis took more of his time, he found it a highly effective window into people's strengths and limitations, whether at work or in their personal lives. Hence, he co-founded Allegratek in 2004.

Mr. Meyer's book, Powers of the Soul, was published in 2000.