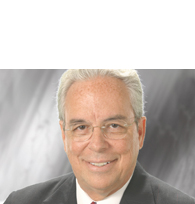 Accurate
"I find the analysis to be uncannily accurate."
Michael Epstein, President, Sensormatic Mid-Atlantic Region
Gets it right the first time
"First the candidate must pass the resume test and then an interview; after that, we go to Allegratek. They have helped us get the right people the first time, every time. Either they give us the green light or we do not hire, period. It's hard to put a value on their services – I feel it has been priceless."
Scott Richards, President and CEO, Dial 800 Communications
Saves money
"Before we hire anyone, we rely on an analysis by Allegratek. Their analysis is right on the money. Their talent of ascertaining the character traits of potential hires is truly amazing. Allegratek has saved us a fortune by helping us establish a team of remarkable professionals and avert poor hiring decisions."
Chris Epstein, Vice President, Marketing & Leasing, BECO Management, Inc.
Fast turnaround
"The analysis done by the Allegratek team has been a key component of our hiring decisions since 1998. They have been on-target about 90% of the time, far more accurate than any other assessment device that we have used. Because of this, our policy is that the hiring decision for all candidates for full-time salaried positions must include an analysis by Allegratek. One other item bears noting: Working with them is a delight. They are highly responsive to our sometimes unreasonable requests for ultra-fast turnaround times, yet they never cut corners on the quality of their work. I recommend them without reservations."
Tim Ruben, President and CEO, USSI
Maximizes staff potential
"Not only is Allegratek great at choosing qualified employment candidates. It has been invaluable to us in discerning the strengths of our current employees, so they can work at their greatest talent and efficiency."
Jacob Blumenfeld, Vice President, Quest Management Group, LLC
Takes teams from good to great
"Allegratek has been very helpful to our organization. Initially, they worked with our Senior Management Team to bring us closer together and build a strong sense of partnership. The results were amazing. Not only did it accomplish what we wanted, it was also incredibly accurate. Since then, we have incorporated their services as an additional tool in the hiring of our executives."
Michael A. Serchia, Director of Human Resources, International Coffee and Tea, LLC
Increases productivity
"The insight we gained regarding our employees was invaluable. Our workplace productivity has increased as we now are working better together as a team."
Jeffrey M. Schachter, Esq., Principal, Cedarview Capital Management, LLC